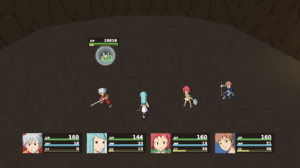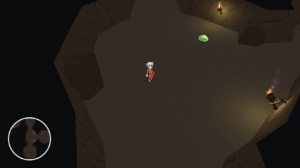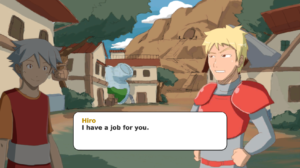 Hello Everyone! Just wanted to update you guys on what I am doing, and future plans for Crystal Story.
The Crystal Story games have been made using flash and it has slowly been deprecated over time. I have decided to shelve my current project for now and instead remake Crystal Story 1 and 2 using Unity. I have already coded most of the framework using the current project and I am going to use that as a shared code for all of the three projects.
For now, Crystal Story 1 is going to be the main focus and I have slowly been importing the sprites and coding their functionality. It is still really buggy, but I wanted to screenshot what I have so far. It's going to be a mix of 2D characters and 3D environment. I am using the existing sprites that I made from Crystal Story 1 and pairing it up with some of the environments I made for my current project. Please let me know what you think. I should have a video probably next week.
I'm thinking of probably asking someone to remake some of the sprites. I don't know yet though.
Sorry it's taking so slow. I am only doing this on my free time as a hobby. I'll try working faster now.