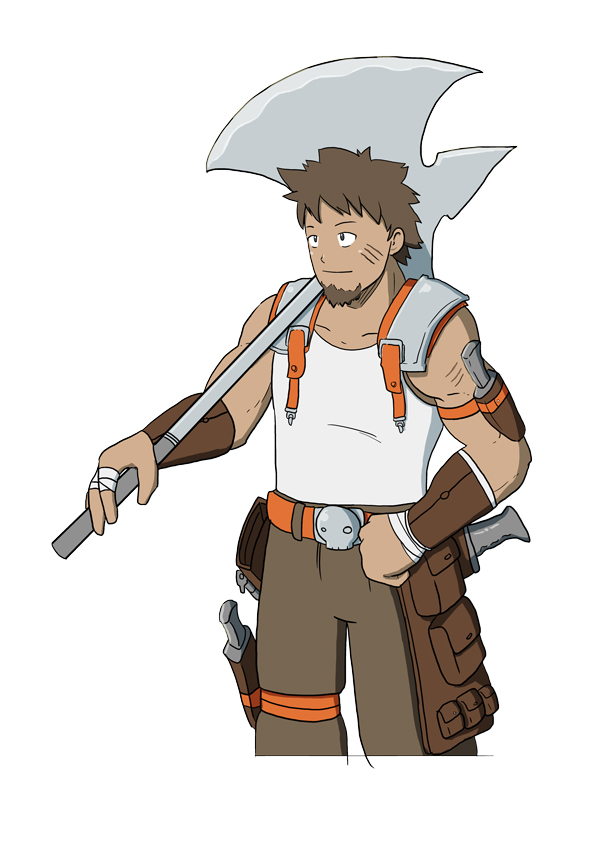 Congratulations to Cris Martin for creating a really interesting NPC! I found him really fun to draw.
I recorded myself drawing the NPC:
http://www.youtube.com/watch?v=f-oHTFGxlu0
I really liked all of the submitted ideas and would like to thank everyone for participating. Maybe we could do more of these in the future!